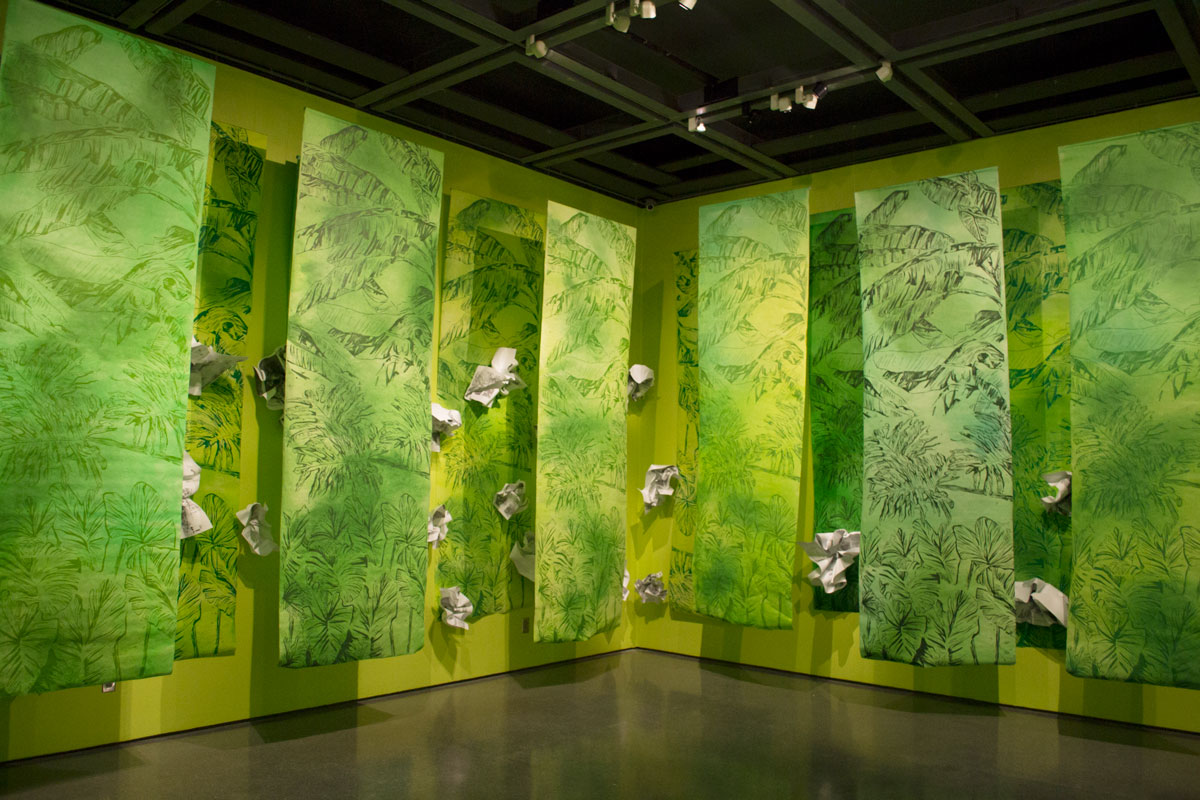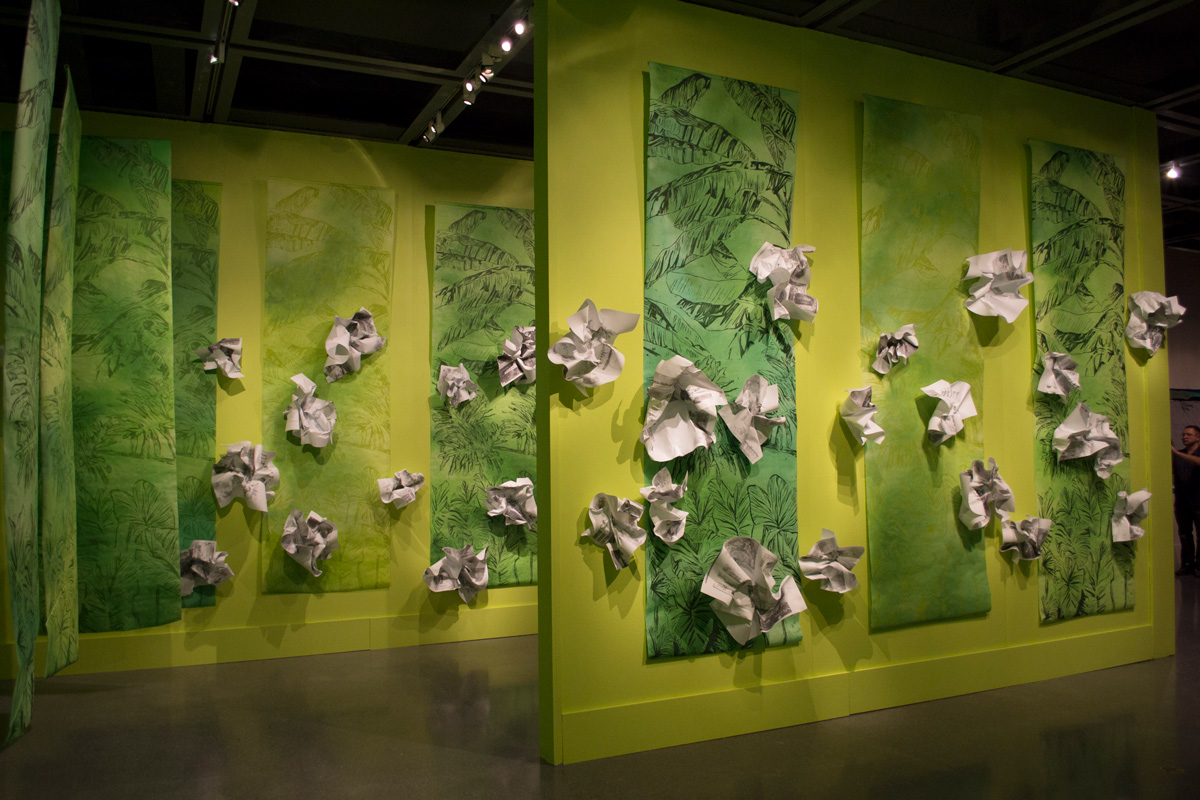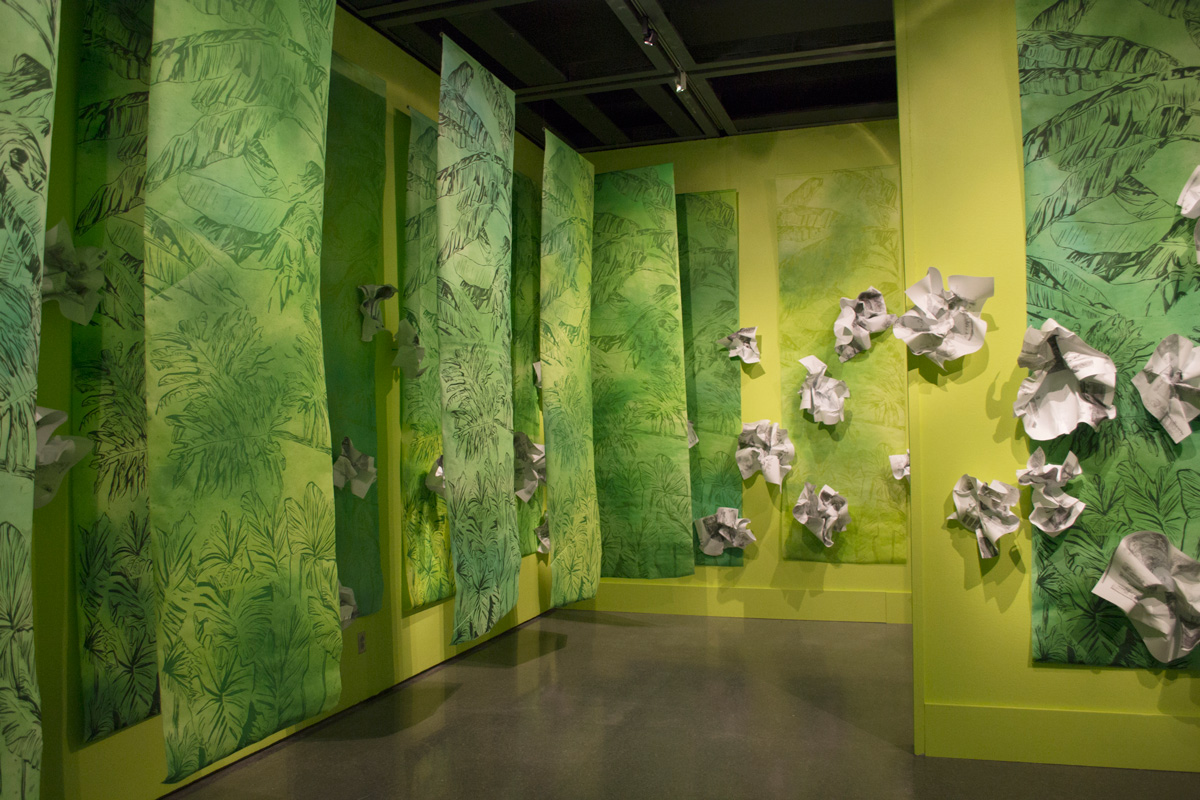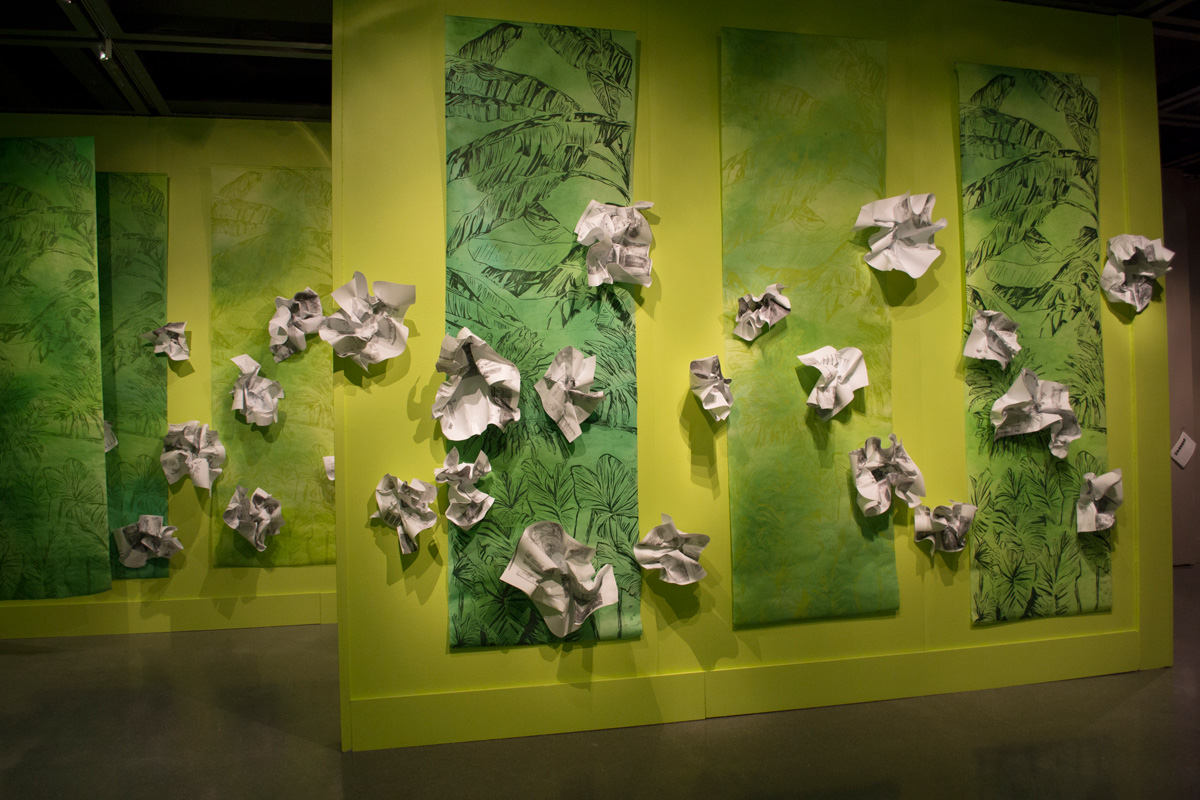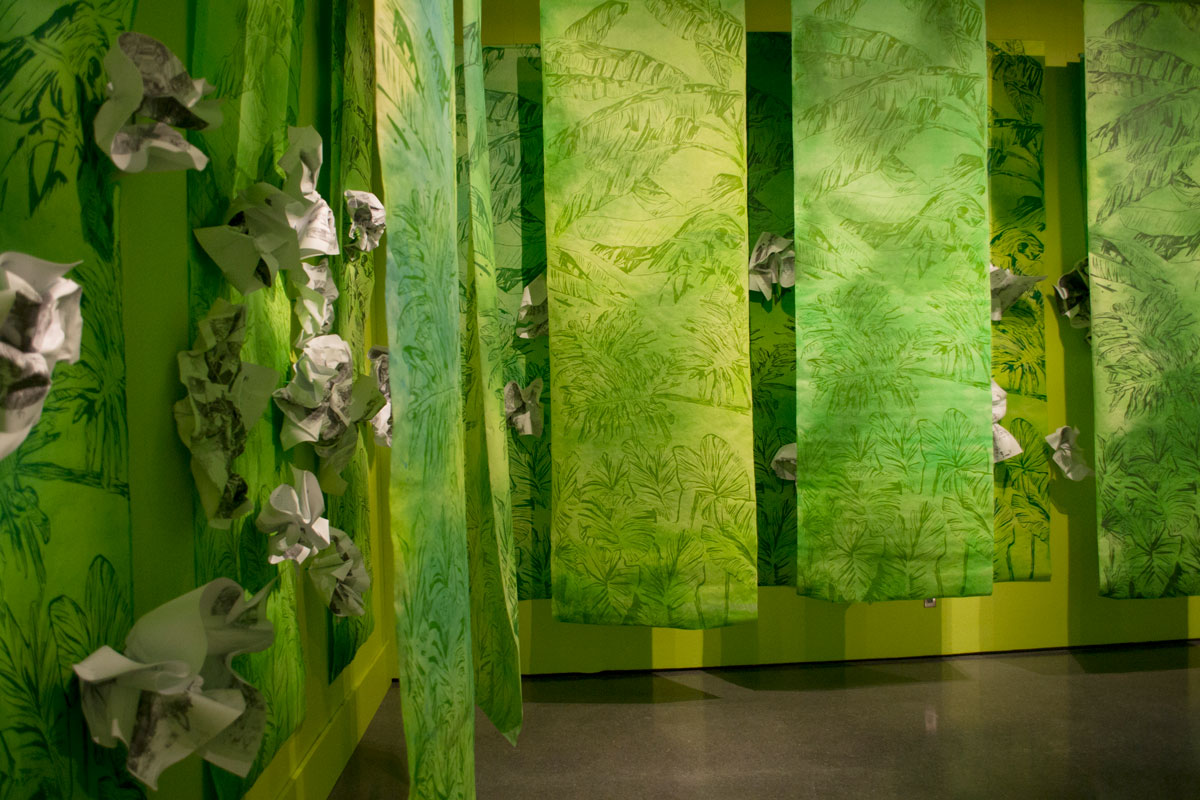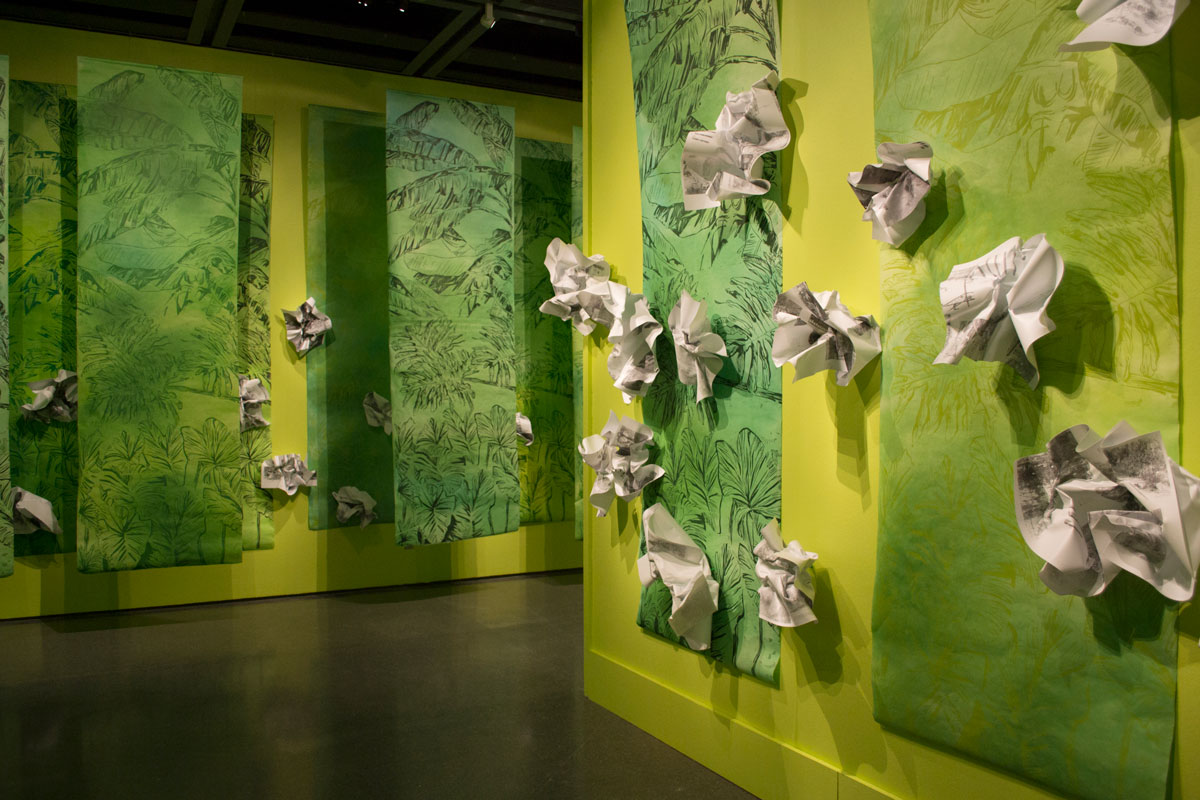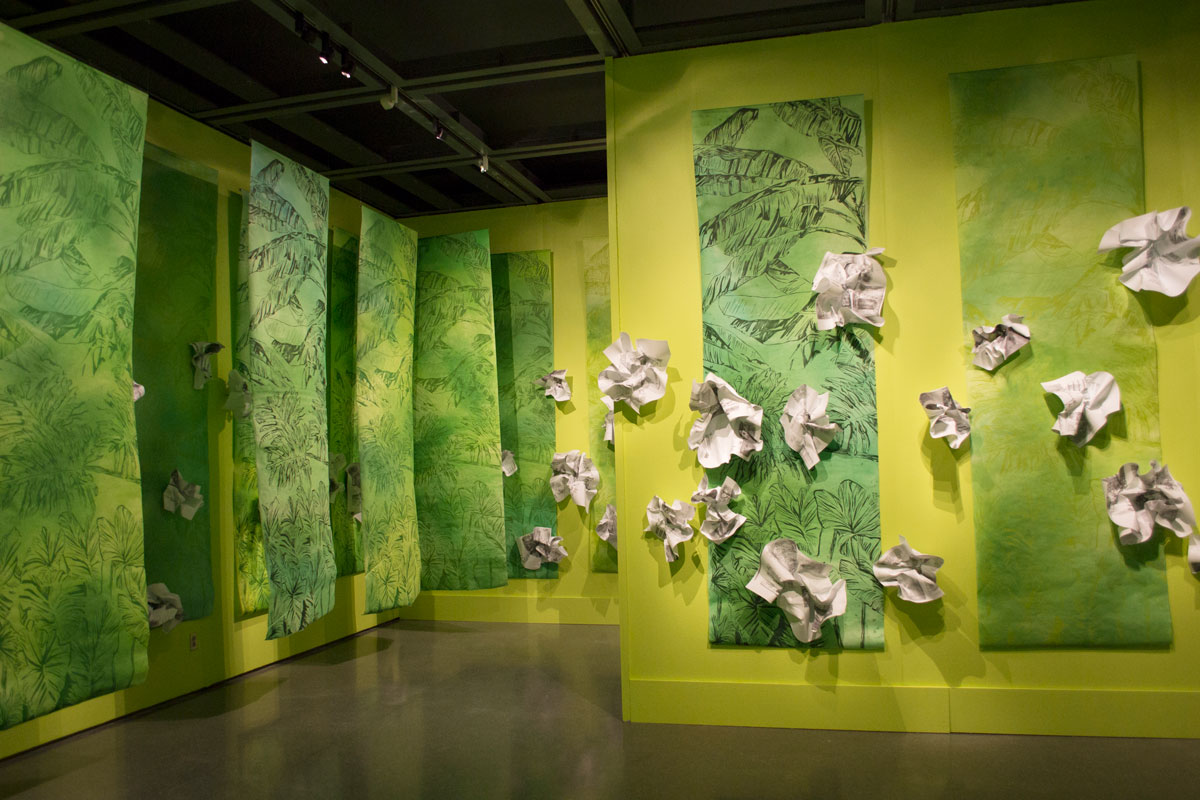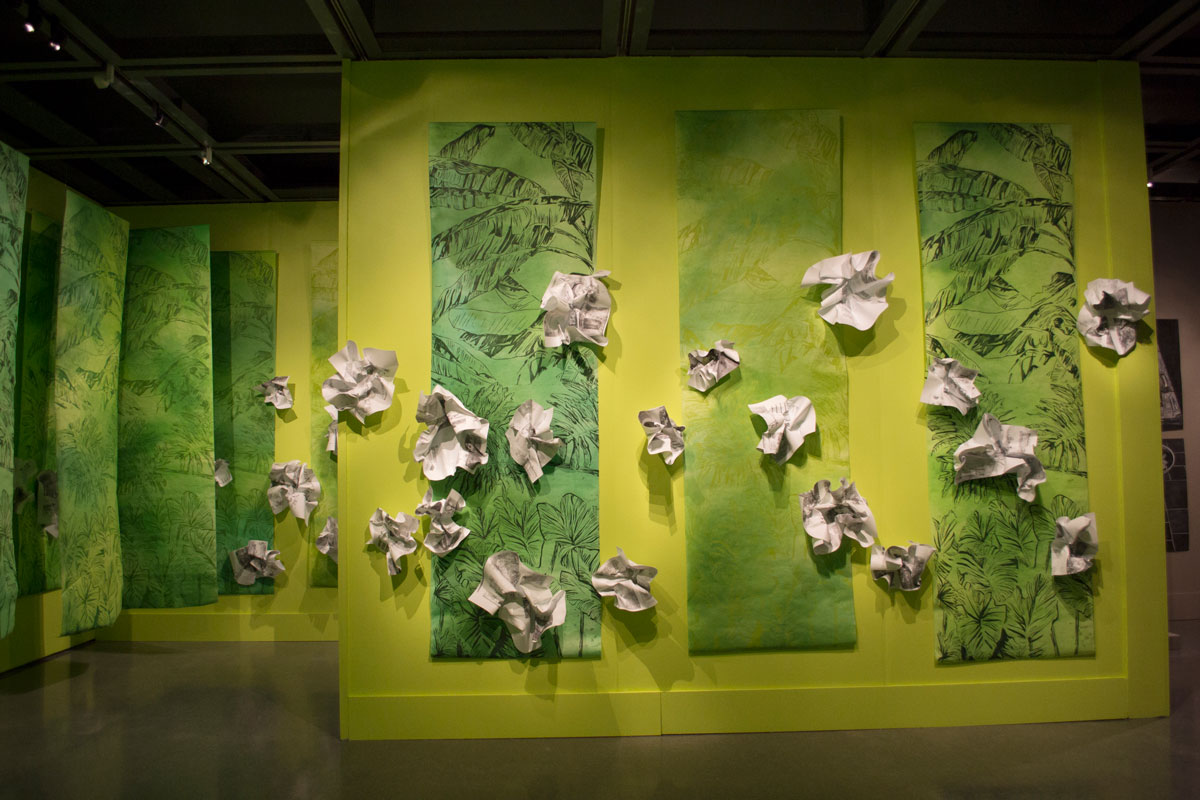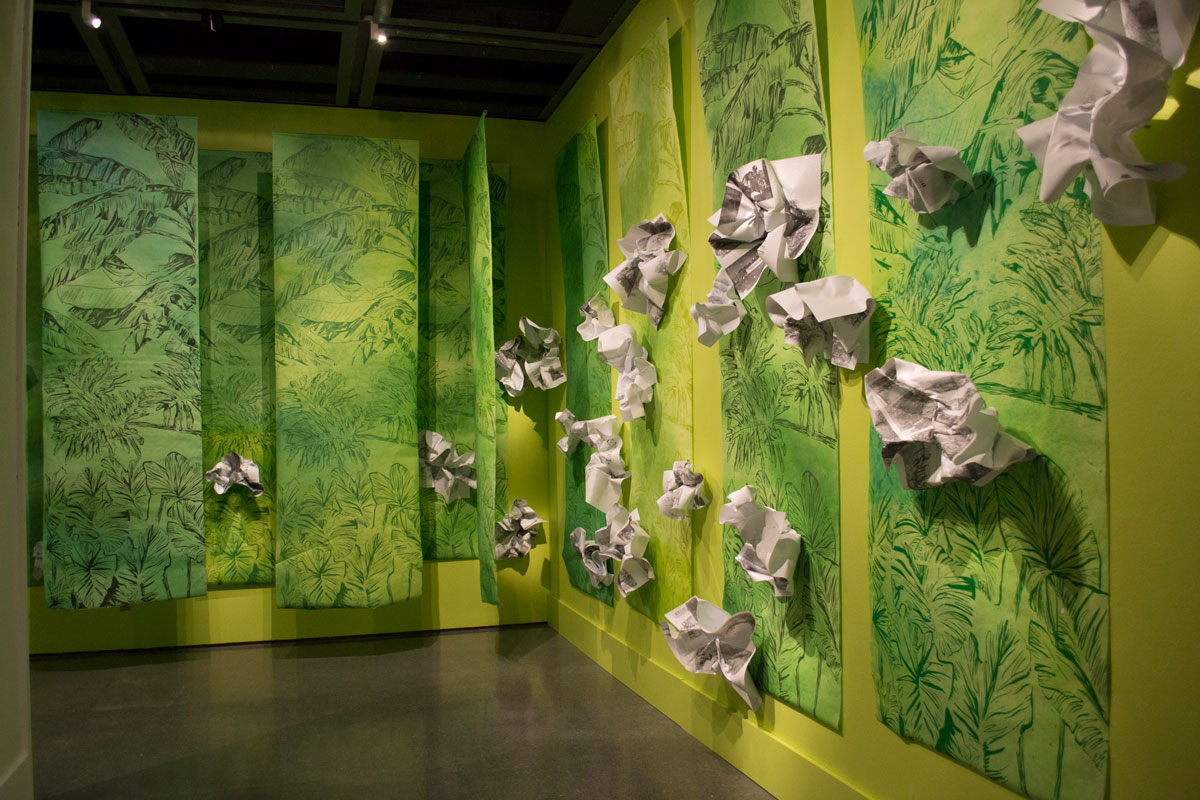 Diverge, Divest, Deny (Repeat)
Diverge, Divest, Deny (Repeat) challenges the notion of "beautiful decay" in light of the systematic erasure and disenfranchisement of historically black communities across New Orleans. This installation, which was exhibited during the New Orleans' Museum of Art's Tricentennial show, Changing Course: Reflections on New Orleans Histories, reflects on the real human toll that hides behind the romantic vision of New Orleans as a place often imagined through its overgrown vegetation and crumbling architectural infrastructure. Calling attention to the racial and economic disparity that exists throughout the city, this installation speaks to ways in which casting decay as "beautiful" brushes over the complicated politics surrounding urban planning.
This installation combines hand-carved woodblock prints of lush tropical foliage with crumpled flower-like forms imprinted with archival imagery taken from recent urban redevelopment projects such as the expansion of the Interstate 10 freeway with the Claiborne Expressway, which leveled much of the historically black Treme neighborhood in the 1960s. Incorporating maps, texts, and data from both historical and more recent urban redevelopment projects, this installation highlights the outsize impact of such endeavors on communities of color throughout New Orleans, from the repercussions of Hurricane Katrina recovery on neighborhoods such as New Orleans East, to the effect of Reconstruction-era city planning on once thriving black communities. Demonstrating the devastating impact of New Orleans' divestment in many of it most historic and culturally significant neighborhoods., this installation sheds light on the lingering impact of these past projects while also highlighting the stakes of current debates surrounding urban planning, gentrification, and historic preservation.